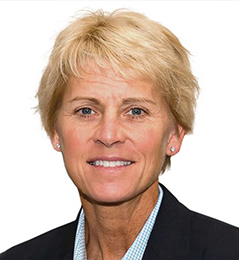 "Welcome to the SAT/ACT Prep Project. The NFHS exists to server our members! We sponsor this program for all our schools nationwide because doing well on the SAT/ACT exam opens opportunities.
Everything you need is here and at more than 95% discount."
Dr. Karissa Niehoff
Executive Director, National Federation of High Schools (NFHS)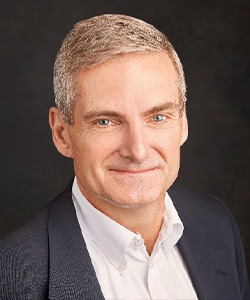 ​"US Youth Soccer believes that education is a critical part of every players development. The NFHS/eKnowledge SAT/ACT Prep Project provides our families with an amazing benefit that helps make test prep affordable. We are proud to support initiatives that help make our players dreams a reality."
Skip Gilbert
CEO
US Youth Soccer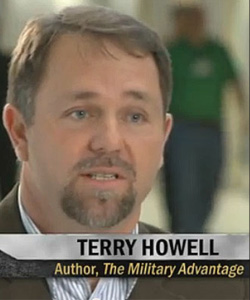 "Our members repeatedly tell us how much they appreciate this amazing program. With college admissions processes as highly competitive as they are, the eKnowledge SAT/ACT Project can make all the difference."
Terry Howell
Director of Military Outreach
Military.com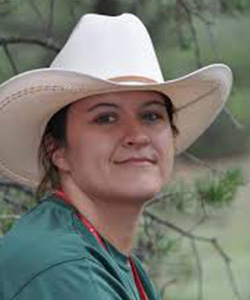 "The BSA has supported this Project for many years and we have seen the incredible positive response from our scouting families. We encourage all our councils and troops to get this information out to families."
Wendy Kurten
BOY SCOUTS OF AMERICA
Northeast Region & Western Region Team Lead / National Alliances Director / Law Enforcement Exploring Staff Advisor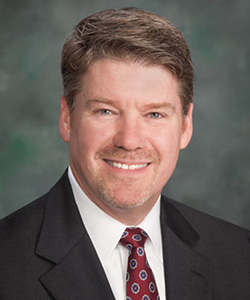 "MOAA supports the continuing development of our officer's. We are grateful for the NFHS/eKnowledge SAT/ACT Prep Project because it increases each member's and their families' opportunity to do well on the college entrance exams!"
Mark Stevenson
Senior Director Business Development
Military Officers Association of America (MOAA)
"Every day through the National Association of American Veterans, Inc. an average of one hundred plus veterans contact NAAV for support. We are thankful for the educational resources eKnowledge provides Veterans and their families."
Constance Burns
CEO
National Association of American Veterans Inc (NAAV)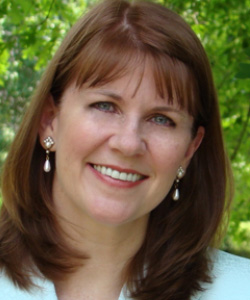 "NCFCA is glad to join with the eKnowledge SAT/ACT Prep Program to bring this tremendous tool to our students. I hope every one of our students is able to take advantage of this opportunity."
Teresa Hudson
President
National Christian Forensics and Communications Association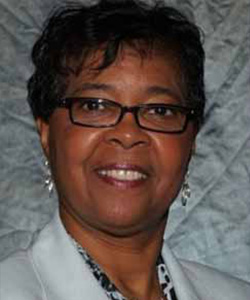 "The NCHSAA is grateful to eKnowledge for providing access to the SAT & ACT Prep Course to our students here in NC. This is an affordable and beneficial way for our students to receive the assistance necessary to succeed. On behalf of our NCHSAA students and families, THANK YOU!"
Marilyn "Que" Tucker
Commissioner
North Carolina High School Athletic Association (NCHSAA)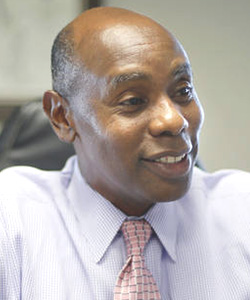 "I've seen how families and students benefit from the eKnowledge SAT/ACT Prep Project sponsored by the NFHS. We encourage Oklahoma schools and education groups to spread the word about the Project so more Oklahoma families and students will be helped."
David Jackson
Executive Director
Oklahoma Secondary School Activities Association (OSSAA)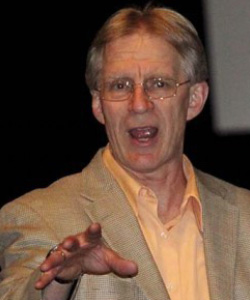 "I feel so blessed to have watched my son Coy realize a college and 9 year NFL career. When I created Dynamite Sports my wish was to help other families experience the same joy. Partnering with eKnowledge to provide SAT/ACT prep is another step along this path."
Rick Wire
President
Dynamite Sports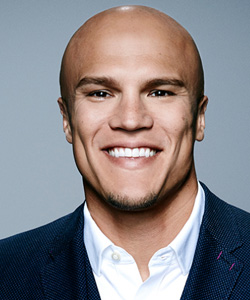 "I realize the critical importance of a good education; it is an honor to lend my support to the eKnowledge Project to help students with their college preparations."
Coy Wire
Stanford University
NFL: Atlanta Falcons, Buffalo Bills CNN, HLN Broadcaster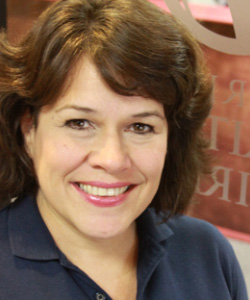 "Thanks to eKnowledge, AHG families can prepare their daughters for entry into colleges and universities while saving money. AHG is grateful for the great "value add" that eknowledge brings to our members"
Patti Garibay
National Executive Director and Founder
American Heritage Girls, Inc.
"TSSAA's member schools thank eKnowledge for their generous donation to our student athletes. Their ACT/SAT Test Prep Programs continue to provide outstanding tutorial material to students who, otherwise, may not be able to afford them. We applaud and totally appreciate their efforts."
Bernard Childress
Executive Director
Tennessee Secondary School Athletic Association (TSSAA)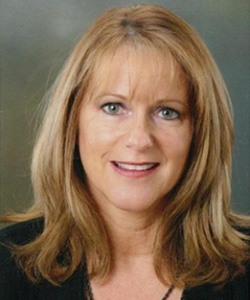 ​"We are pleased to provide this SAT/ACT Prep benefit to our Members . Higher SAT and ACT scores give access to more scholarships and a greater choice of schools. We've received many notes of thanks from Members for providing access to this excellent program."
Susan M. Rubel
CAE, RHU®, CLU® Air Force Association, Senior Director Member Benefits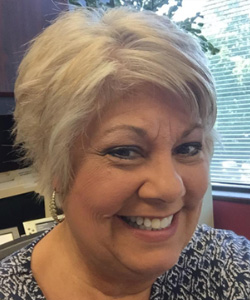 ​"ASMBA is always looking for unique products and services that offer value to our military members. We are proud to partner with eKnowledge providing free SAT/ACT prep for military and dependent students. We especially like that all the fees are reinvested to improve the program and reach more families. We believe, that our military deserves support in every way possible and education is at the top of that list!"
Cheryl Stone
Vice-President, ASMBA Secretary/Grants Administrator, Overwatch Alliance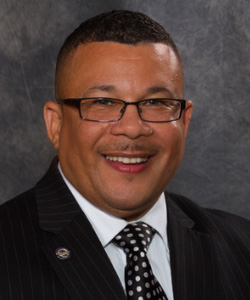 ​"The Air Force Sergeants Association (AFSA),the Airmen Memorial Foundation (AMF) and the CMSAF Scholarship Program, join together to assist the undergraduate studies of of the Total Air Force enlisted members. We are entering our 13th year of partnership with eKnowledge, providing educational services to better prepare our future leaders for a brighter tomorrow."
Keith A. Reed
Director, Member and Field Relations and Director, Communications Air Force Sergeants Association and Secretary, Airmen Memorial Foundation
"For many years, the NFHS and eKnowledge have supported hundreds of Iowa families and students with heavily discounted top-rated SAT/ACT online prep resources. The IHSAA is extremely proud to continue our partnership with eKnowledge for the benefit of Iowa families."
Tom Keating
Executive Director
Iowa High School Athletic Association (IHSAA)
"For more than a decade students in Arkansas have benefited from the eknowledge Donation Project, which has assisted our students by waiving the SAT and ACT Prep Course price. We are indeed grateful for eknowledge for helping to prepare our students. Financially, this program is designed to aid all high school students who are seriously considering the next educational step – college. We totally support it."
Lance Taylor
Executive Director
Arkansas Activities Association (AAA)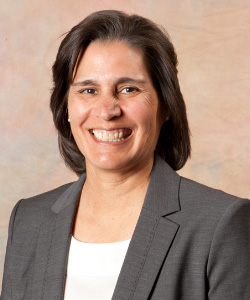 "The New Mexico Activities Association has received a great deal of positive feedback from school counselors and administrators relative to the impact of this program on their students. The project falls in line with the mission of education-based activities and athletics and we are grateful for eKnowledge offering this project to students in New Mexico and across the country."
Sally Marquez
Executive Director
New Mexico Activities Association (NMAA)
"Any academic assistance to students in need is a move in the right direction. The eKnowledge SAT/ACT Prep Project is to be applauded for their efforts in helping students succeed. Not only do South Carolina's student athletes benefit from this preparatory initiative, but the community and school as a whole do as well. A positive impact on society is being made with educational efforts such as this."
Jerome P. Singleton
Commissioner
South Carolina High School League
"eKnowledge is a great opportunity for Idaho's students to receive SAT and ACT test prep help at a tremendous cost savings to their families. Our schools can now use this service to better serve their students in preparing for post secondary careers."
Ty Jones
Executive Director
Idaho High School Activities Association (IHSAA)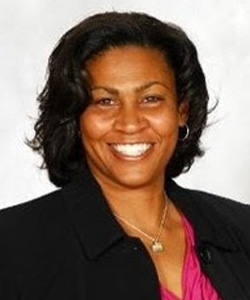 "We provide the support and structure for many students to participate and compete in athletics. But this Project lets us provide an educational resource for all students—especially underserved families. We encourage our schools to do what they can to let families know about this resource."
Donna Polk Executive Director Delaware Interscholastic Athletic Association (DIAA)
"The OSAA and its member schools thank eKnowledge for this valuable tool and their support. We hope that all students and schools in Oregon and beyond take advantage of this great opportunity."
Peter Weber
Executive Director
Oregon School Activities Association
"We are so pleased that the SAT/ACT Project is helping Alabama families. In just a short time, more than thousands of families have saved hundreds of thousands of dollars. I want to thank eKnowledge for its generous support and willingness to make a difference through the educational athletics process."
Steve Savarase
Executive Director
Alabama High School Athletic Association (AHSAA)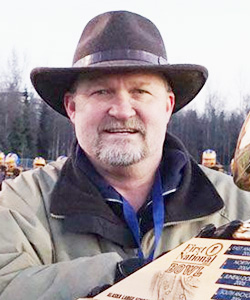 "The online SAT/ACT Prep Program from eKnowledge/NFHS gives Alasakan students access to the highest level prep even when geographically spreadout –and at an unbelievalbe discount!"
Billy Strickland
Executive Director
Alaska School Activities Association (ASAA)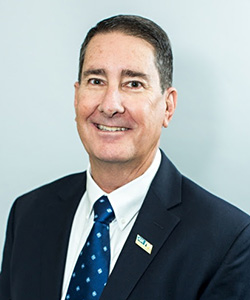 ​"The AIA has supported the NFHS/eKnowledge SAT/ACT Prep Project for many years. It provides a tremendous benefit to all students but especially to underserved families. We highly recommend our AD's and principals convey this information directly to our parents and student athletes."
David Hines M.Ed.
Executive Director
Arizona Interscholastic Association (AIA)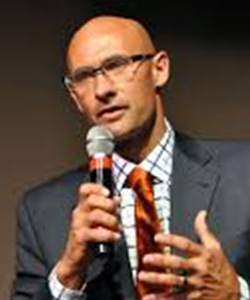 "The DCSAA supports our student athletes in every way. The NFHS/eKnowledge SAT/ACT Prep Project is an excellent service that augments that core mission. We encourage athletic directors and administrators to actively promote this information to families."
Clark Ray
Executive Director
District of Columbia State Athletic Association (DCSAA)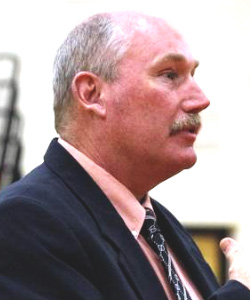 "The MPA enthusiastically supports the NFHS and the eKnowledge SAT/ACT Prep Project. We ask our principals to inform their families about this valuable and heavily discounted resource."
Mike Burnham
Executive Director, Interscholastic Division
Main Principal's Association (MPA)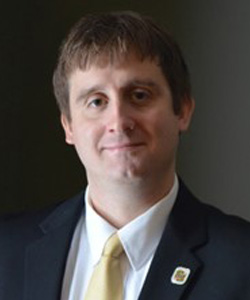 "The Maryland State Youth Soccer Association (MSYSA) is proud to endorse the SAT/ACT Donation Project. Education is the key to a brighter future and MSYSA is honored to endorse this program making SAT/ACT preparatory tools more accessible to our players. "
Greg Smith, Ph.D
Executive Director
Maryland State Youth Soccer Assocation–MSYSA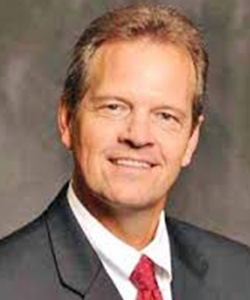 "We look for opportunities to support our students and their families. The NFHS/eKnowledge SAT/ACT Prep Project gives all students an equal opportunity to demonstrate their innate abilities on the exams!"
Don Hinton
Executive Director
Mississippi High School Activities Association (MHSAA)
"Nebraska has both urban and rural communities and the eKnowledge SAT/ACT Prep is delivered in a safe, online format, that works perfectly in either setting. We encourage our schools to alert parents to this valuable resource. We proudly support the NFHS Sponsorship to reach impacted and underserved families and students."
Jay Bellar
Executive Director
Nebraska School Activities Association (NSAA)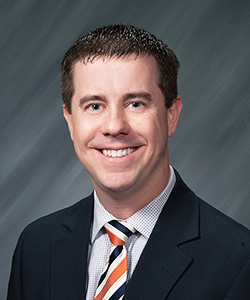 "The NDHSAA's mission is to serve all North Dakota high school students and their families. The NFHS/eKnowledge SAT/ACT Prep Project combines high quality prep, ease of use at a nominal cost. It's a tool any determined student can use to increase their scores!"
Matt Fetsch
Executive Director
North Dakota High School Activities Association (NDHSAA)
"Since 2012, the SDHSAA has proudly supported the SAT/ACT Prep Project from NFHS and eKnowledge. This is a wonderful resource for students and we encourage families to take advantage of this opportunity."
Dr. Dan Swartos
Executive Director
South Dakota High School Activities Association (SDHSAA)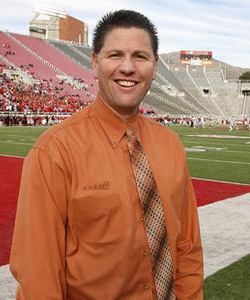 "Not only has eKnowledge been a tremendous benefit to many families in Utah, it has personally benefited my own children. This project promotes our UHSAA goal of assisting students with academic needs. I am grateful to eKnowledge for assisting our member schools and families to obtain this great and affordable benefit."
Rob Cuff, CAA
Executive Director
Utah High School Activities Association (UHSAA)
"We are proud to support the NFHS/eKnoweldge SAT/ACT Prep Project and the many Vermont families and students that will benefit. We encourage our principals and athletic directors to spread the word about this resource."
Robert Johnson
Associate Executive Director
Vermont Principals' Association (VPA)
"The Wyoming High School Activities Association is grateful to eKnowledge for offering this ACT/SAT donation program to our students in Wyoming. As an education-based organization, we are pleased to partner with eKnowledge to assist in preparing our students for these tests and encourage them to take advantage of this low-cost opportunity."
Ron Laird
Executive Director
Wyoming High School Activities Association–WHSAA