Every year, high schools are tasked with improving ACT/SAT scores. This requires teachers to discover and remediate each student's academic weaknesses, review all four years of high school academic material, under tight budget and resource constraints, with pressure to improve their school's state ranking, for large and diverse student bodies.
Sound familiar?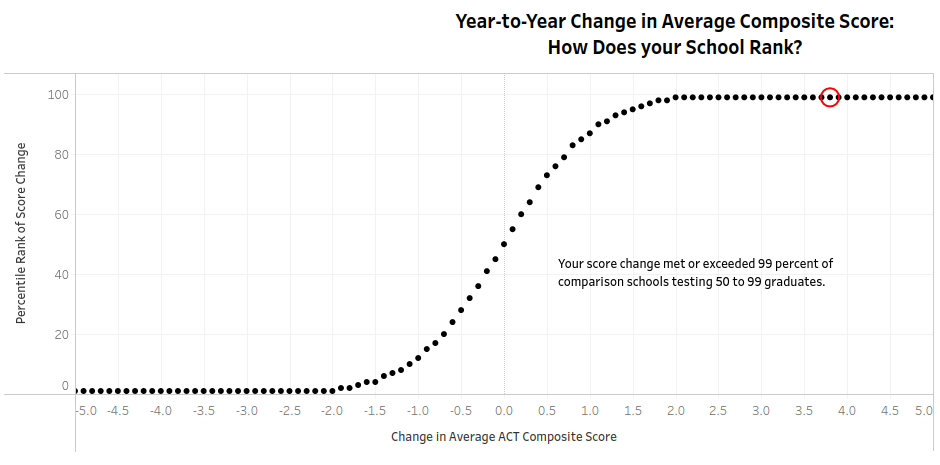 Our students ranked in the 99th percentile for score improvement.
PowerPrep is an innovative online classroom ACT/SAT prep program that hyper-personalizes test prep AT SCALE—freeing up teachers and maximizing existing school resources.
Students get their own personalized programs that diagnose individual weaknesses and generate customized study plans—rich with multimedia content, progress tracking, smart reports, and more. Students progress at their optimum pace both in the classroom and at home.
Teachers are freed to do what they do best: encourage, motivate, and intervene 1-on-1 when needed. Teachers no longer have to be ACT/SAT subject matter experts or create lesson plans as all instruction is done in-program. Even a single teacher can now effectively manage hundreds of students with no increase in workload.
The proof is in the real-world application. The pilot test was performed at Bearden High School, a very large and diverse school in Knoxville, Tennessee. These were their results after just one semester:
The entire cohort improved an average of 3.8 points, some students up to 11 points!
Students who spent 19+ hours in the program improved 4.6 points on average.
Parents shared things like, "G

oing from a

20 to a 31

will change our son's life

."
Bearden High School got a perfect score on their state performance benchmarks and improved their ranking.
Other schools asked how they improved their scores so much, so fast.
For students, parents, and teachers, PowerPrep means outstanding achievement amidst whatever challenges.
Want discounted ACT/SAT Prep in your organization?
Request a Demo and get a FREE program!